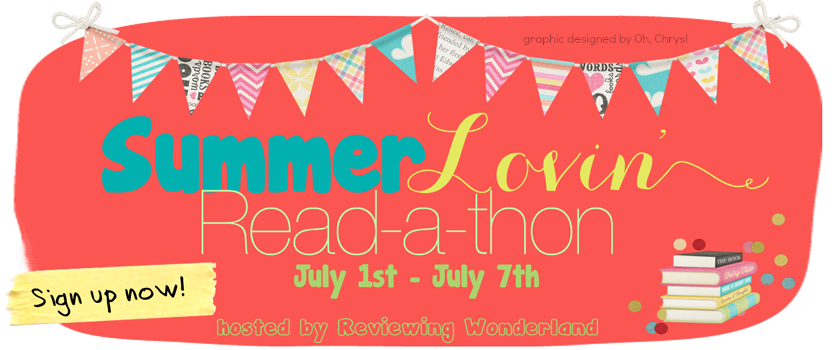 Welcome to my Day 2 post!
Earlier this morning I finished Slated by Teri Terry! I had previously started it over the weekend as part of the Debut-a-Thon hosted by Books of Amber. I will be posting a review at some point today or later this week, along with a review of Nobody But Us by Kristin Halbrook which I read as part of the other Thon as well. Everyone has raved about Slated and I was disappointed to find I didn't LOVE it. It was good though. Today I am going to continue reading The 5th Wave by Rick Yancey which I had also previously started last month. I am loving that one so far!
Today's participation post is Must-Have Summer Reads where I tell you what is on my summer reads list, whether they are books I've read and recommend to others, or books I want to read. I am going to share the top 4 books I want to read that people keep telling me to read and then the top 1 book that I recommend everyone should read.
I sound like a broken record player but the one book I recommend AGAIN is:
Today's challenge is: Cover Re-Do. We pick any book and re-do the cover. (Hosted by Tumbling Books) The book I chose was:
(Now, I actually like this cover but wanted to try something different that seemed to fit better to me.)
My cover:
(Sorry it's kind of hard to see!) Clearly I am not an artist - this picture is super embarrassing LOL but this was my thought: The main character is a ballerina so I wanted her to be the main focus and show her doing some fancy move. On her outfit, I put music notes and words and this is to show her two loves - ballet and writing. The book is about her figuring out who she is and discovering that she actually really likes writing and seeing what her decision will be. I made her have a straight line for a mouth like she's stuck and confused. If I added color, I'd still stick with the red she is wearing and all of the gray for the background but just plain so she's the main focus.