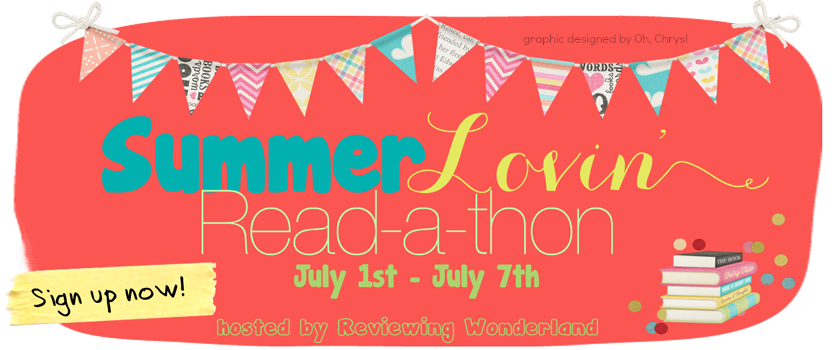 The Summer Lovin' Read-A-Thon is FINALLY HERE! I just finished my first read-a-thon which was four days long so now I'm ready to try and tackle this one! (Signups are still open so click
HERE
!) I will be making a new post everyday this week starting with this one! The first task is "orientation" where I introduce myself and answer some other questions. Here we go!
My name is Michelle and I live in Oregon. I am not the biggest fan of Oregon (I've pretty much been here all my life), so I like to travel and go elsewhere. I lived in Park City, Utah for the last 2 and 1/2 years which I absolutely LOVED. I have always loved reading! Nicholas Sparks is my favorite author but anything Young Adult is my favorite. I love cliches and will read anything if there is a boy/girl romance! I started this blog back in May because my sister wanted me to. I am not great at writing (unless it involves writing for a newspaper, which is what I did in high school) but it seemed so much fun getting to create a blog where it is all about books! I've seen so many cool blogs out there! I love seeing what everyone is reading and what people have to say in their reviews! The book blogging community seems tight knit which is awesome!
So, these are the books that I want to read this week:
TO FINISH:
THE OTHERS:
Now I will probably actually only get through the ones under the 'To Finish' category since I work all week and won't even really get to participate in the 24-hour thon but I hope I can get through more!
Lastly, the first challenge is...TEASER TIDBITS (hosted by
Shelf Addiction
).
Grab the book you're currently reading (or recently read)

Open to a random page

Share two (2) "teaser" sentences from somewhere on that page NO spoilers allowed! Choose passages void of spoilers. The goal is to entice, yet not ruin the book for others!

Share the title & author, so that other participants can add the book to their TBR lists if they like your teasers!

Last and but not least, link up your post using the InLinkz below so that other participants can check out your post! You must link up in order to get your participation entry point! You MUST enter using the InLinkz to get your point
I am currently reading
Slated by Teri Terry
and here is my teaser!
"If you break the rules, try to get around the rules or even just give them a little bend, there will be consequences."
Happy reading!
-Michelle